SafeSpaceHealth™ is an anonymous digital support community for all health professionals, students and trainees to debrief, reflect, learn, heal, relate & experience a unique support process that aims to enhance professional fulfilment & wellbeing, and reduce incidence of existential distress & burnout around the world.
SafeSpaceHealth™ has been conceptualised with the aim of fulfilling the vital need to provide a 'safe place' for all health care providers to openly disclose their difficulties, distress, thoughts, feelings and desires for professional and personal fulfilment in a nonjudgmental, anonymous, non-hierarchical and supportive environment.
SafeSpaceHealth™ App was born as the means to channel our energy to help a worldwide community of health professionals across all disciplines and specialties.

• Maintain a safe, anonymous & trusted space to share experiences
• Provide on demand debriefing & transformational learning
• Model best practices for providing relational support
• Enable coaching, peer support and other skills development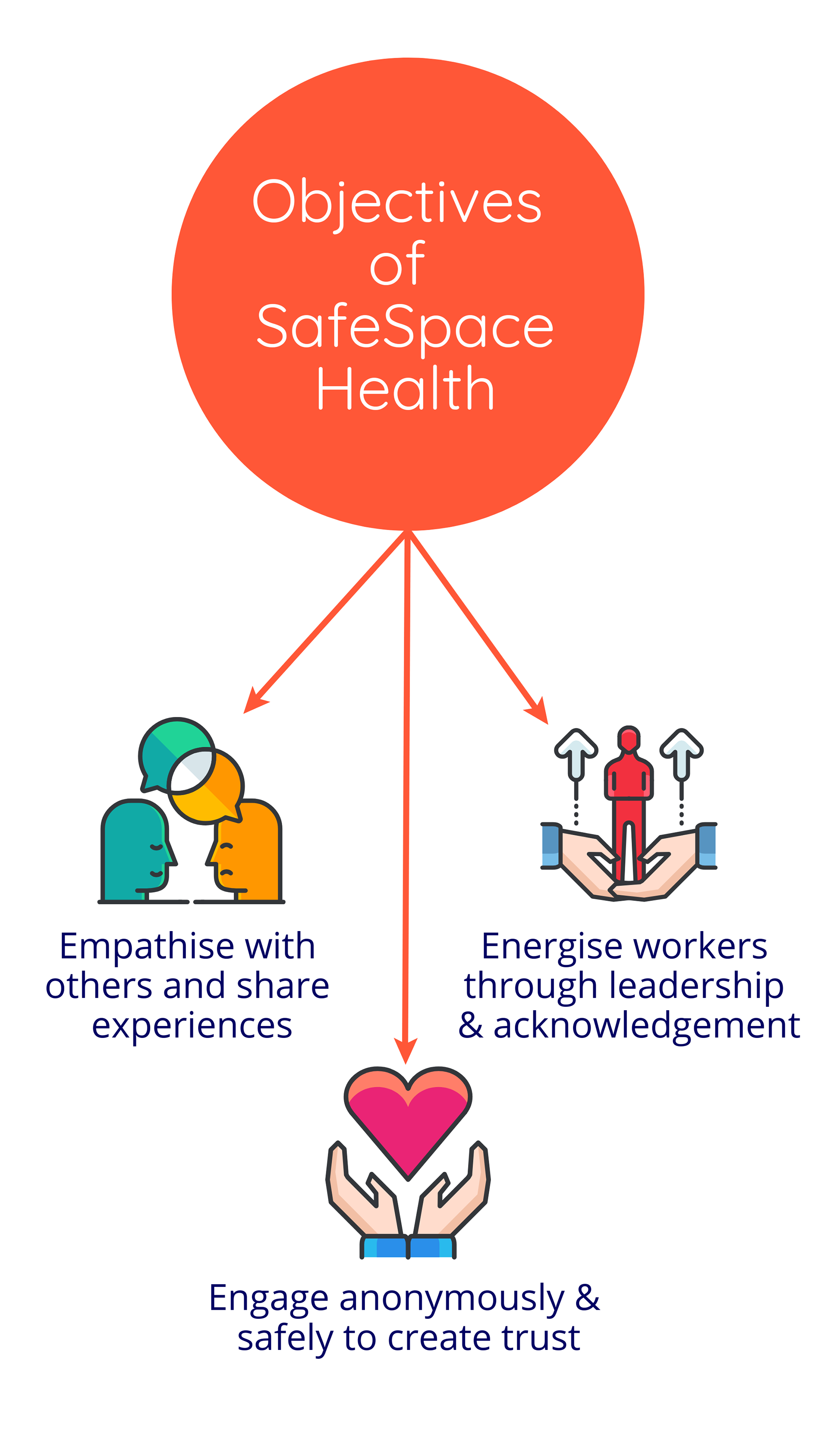 SafeSpaceHealth™ aims to provide solutions for those working in healthcare ecosystems to talk about their wellbeing & professional fulfilment without fear of reprisal or loss of authority. 
Leveraging adaptive digital technology, we co-create innovative solutions towards prevention, promotion and guidance of all health professionals wellbeing and professional fulfilment.
Our mission is to enhance the sense of effectiveness and fulfilment for health professionals in their personal and professional lives - learning from each others experiences and facilitated debriefing, reflection, coaching and discussions by highly skilled moderators / wellbeing facilitators.